Do you ever wake up in the morning with neck pain? If yes, we are here for you. At Sandalwood Physiotherapy, we provide cervical neck pillows in Brampton & Caledon that heals the pain in or around your neck. We understand that morning neck pain will not only remain all day, but it also causes the backaches, arm & leg numbness and sciatica.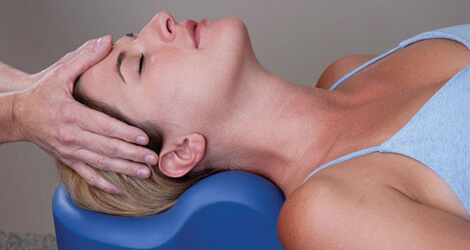 With the help of cervical neck support, you can alleviate your neck pain, and its regular use can help to prevent the neck injury.
What Are The Cervical Neck Pillows?
The cervical neck pillow helps keep your neck in the neutral aligned position as well as lifts your head in an accurate height whether you are sleeping side or on your back. It keeps your neck in lordotic curve (C-Curve) consistent to your spine. It heals and prevents neck injuries as well as provide you with healthy sleep. Moreover, it turns out to be beneficial for:
Neck Muscle & Joint Strains
Neck Morning Stiffness
Military Neck
Neck Arthritis
Tension Headaches
Whiplash Injuries
What Causes Neck Pain At Night?
Generally, neck problems occur due to the awkward sleeping position. When you are going to sleep in the position which is not comfortable for you at night, it can lead to pain. Your mattress is not responsible for your neck pain. But, when you use the cervical pillow and roll in Brampton & Caledon, you will be able to get healthier sleep which also reduces the snoring and relieve your shoulder muscles.
To Know More, Consult With Our Professionals Today!