Are you suffering from foot pain? Is your foot pain slowly taking part in surrounding areas including in knee? If yes, utilize the custom orthotics in Brampton & Caledon that help in getting relief from the painful foot issues or injury. Foot orthotic looks like insoles that is designed of three-dimensional models of your foot and fabricated from raw material.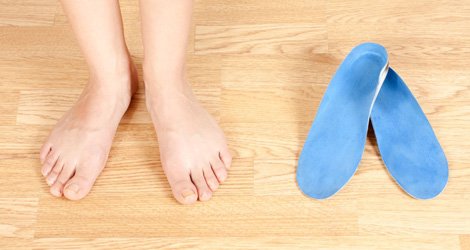 At Sandalwood Physiotherapy, we offer custom made foot orthotics that meet the unique and specific needs of our clients. These are merely inserted in your shoe to support your foot functions as well as prevent foot abnormalities.
Common Foot Problems Treatment With Orthotics:
Plantar Fasciitis
Arthritis
Metatarsalgia
Archilles Tendonitis
Bunions & Bunionettes
Heal Pain & Heel Spurs
Flat Fleet
High Arch & Low Arch
Supinators
Shin Splints
Knee Pain
Numbness In The Toes
Leg Length Discrepancy
Claw Toes & Hammer Toes
Diabetes
These are the most common foot and lower leg problems which can be treated using custom orthotics, but one is suggested to consult with certified pedorthists in Brampton before using the orthotics.
Who Needs Custom Foot Orthotics?
Anyone can use the custom orthotics regardless of age because orthotics in Brampton not only heal the discomfort with your foot but also prevent the foot problems. Working people who have to stand excessively on the job and those who must walk for a long time are especially suggested to use orthotics. Athletes often use custom orthotics to treat and avoid minor injuries.
At Sandalwood Physiotherapy in Brampton & Caledon, we take a computerized scan of the bottom of your foot to design the custom foot orthotics that can easily fit your foot size. If you are getting any foot problem, let us handle it providing an effective solution.
Looking For Custom Orthotics? Contact Us To Get Custom Made Orthotics Solution!