Injuries can occur anytime & anywhere. This means no job is 100% safe or secure. The only difference is that few jobs are more risked to injuries than others. Though preventing work-related injuries is not in your hands, you can recover from them with the rehab program. At Sandalwood Physio, we offer a comprehensive range of rehabilitation services that offers speedy recovery from sprains and strains.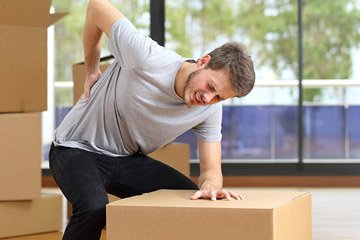 What To Do If You Get Injured At Work?
Since most of the injuries can be seen or felt immediately, brain related issues like whiplash or concussion can take up even days to showcase the symptoms. Moreover, there are some soft tissue injuries that are not visible on the x-rays. As soon as you realize you are injured or wounded, get ready to file a compensation claim.
If you experience a work-related injury, no matter its minor or serious, immediately do the following:
Report the incident to your employer and Workplace Safety and Insurance Board i.e. WSIB.
After this, contact your local physiotherapist for a complete workplace injury assessment.
What We Do?
Sandalwood Physio is a full service physiotherapy clinic that offers multiple therapies and treatments at a single location to make your rehabilitation process more convenient. Our staff will gladly help you with all sort of necessary paperwork needed to file a workers' compensation. We have treated a wide range of work-related injuries, including:
Industrial accidents
Construction accidents
Motor vehicle accidents
Slips and falls
Joint pain or muscle aches
Carpal tunnel syndrome
Our Sandalwood based physiotherapists will develop an individualized and goal-oriented work rehabilitation program to help you in returning to work soon. Book your injury assessment today to start your personalized therapy program.
Schedule Your Workplace Related Injury Rehab Today!