Care That Is Focused On Improving Your Strength And Range Of Motion
Let our team of licensed therapists help you regain mobility and functionality to help you get back to doing the things you once thought were no longer achievable. Through our innovative methods and personalized care, we can help you regain your independence and confidence and provide you with ways to avoid any future injury.
At Sandalwood Physiotherapy & Wellness, we treat individuals, not just injuries – everyone in our care has a program designed to meet their needs, their body, their movement, and their life. We use cutting-edge, ground-breaking patented techniques, and results-oriented exercises. Our treatments are hands-on, one-on-one, and specialized to ensure the best outcome for each client.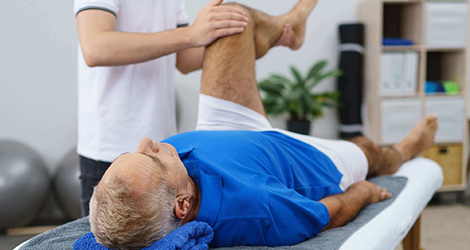 Who Can Benefit From In-Home Therapy Services?
Patients recovering from illness, injury, or surgery
Individuals returning home after a stay in a skilled nursing or extended care facility
People with mobility or transportation issues who have difficulty getting to appointments
Our Physical Therapy Includes Support for the following:
Recovery from injuries, such as falls
Body and joint pain
Side effects from Parkinson's or Alzheimer's disease
Restoring function and coordination, or learning how to compensate after a stroke
Strengthening muscles after a long illness or convalescence
Incontinence
Osteoarthritis
And other conditions, as prescribed by your loved one's physician
Do You Have Any Questions For Us? Please Don't Hesitate To Reach Out To Us