What Is Massage Therapy?
Massage therapy is a world widely practiced technique that is typically used to ease the body movements and flexibility. Whether you are suffering from a lingering back pain, limb pain or arm pain, massage therapy is an effective treatment offering a number of benefits.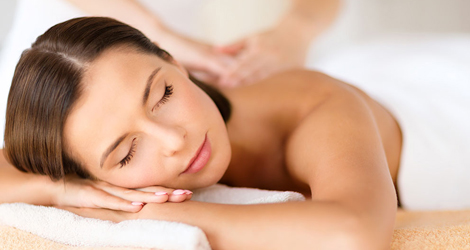 All forms of therapeutic massages involve pressing, manipulating and rubbing the muscles and tissues on the affected areas or all over the body.
What to expect on your first visit?
At Sandalwood Physio, we offer various types of massages based on our patient's need. We'll work alongside your health care team, including your physician, to identify the body movement problems you are going through. After carefully understanding your condition, we create a comprehensive treatment program that is targeted towards your wellness.
After receiving a therapeutic massage from our registered massage therapists, you can expect increased blood circulation, body flexibility, improved sleep, and decreased level of stress. We also provide monthly packages of therapeutic treatment to patients who are trying to maintain optimum wellness.
Conditions Treated
Pain in the hand/arm
Swelling, numbness & tingling
Therapy after surgical procedures
Arthritis & tendon injuries
Carpal tunnel syndrome
Tendonitis or trigger finger
Broken bones & fractures
Joint stiffness
Dislocations & sprains
Repetitive strains
Pulled muscles
Congenital defects
Sports injuries
Workplace injuries
Custom splint fabrication
Soft tissue techniques
Therapeutic taping
Deep Tissue Massage
Manual therapy
Strength & flexibility programs
Pain control & joint protection
Sports Massage
Schedule Your Massage Therapy Treatment Today!