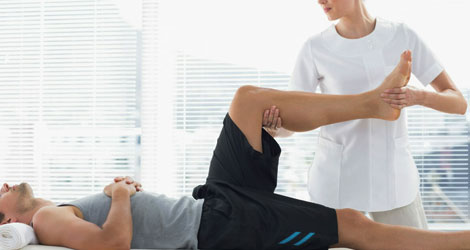 We all are aware that a stitch in time can save nine. But we all get aware of it at the eleventh hour. Suppose you get a pain in the beginning but ignore it at first, why do not you consult someone prior for this so that it can be prevented in the worst-case scenario. Keeping your worries aside for a moment, give your problems to your physiotherapist. The healthcare industry practitioners have brought you physiotherapy services. Years of experience and multifunctionality in their work has allowed them to serve their clients in the best possible way to get rid of physical pain effectively.  
Physiotherapists provide diverse therapies like physiotherapy, acupuncture, shockwave therapy, chiropractic care, spinal decomposition, massage therapy, and class 4 laser therapy which will eventually help you to regain the best of your physique.
How Does a Physiotherapy Treatment Works for the Patient?
Physiotherapy will make your body function in the proper manner which will assist you to perform actions in your daily routine.
Chiropractic care, as the spine is the core structure, it becomes a necessity to take great care towards it. Chiropractic care offers you a better alignment to your spinal cord.
Massage therapy may provide a manual treatment to comfort your body tissues and muscles which boost up your functioning performance.
Acupuncture is a Chinese practise which is renowned worldwide, is the treatment served which succour and refresh your energy levels and incorporate body mechanism.
Chiropody brings you the treatment of foot massage and blows off your foot-related issues in a better way. Some custom knee braces, shoe insoles, ankle braces and other kinds of orthopaedic supports may also accord your bones and discard malfunctioning.
Pros of Indulging in Physiotherapy-
Physiotherapy is the best treatment when it comes to achieving permanent results! This is how it helps-
Making and maintaining your physique
Prohibition of succour circumstances that may occur in future.
Clarifying doubts related to the muscles and tissues.
Are you looking for a physiotherapist in Brampton? Contact Sandalwood Physio today for the best of the services!