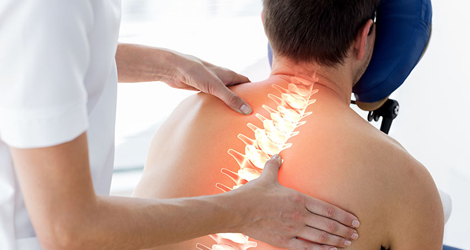 Millions of people are suffering from back pain, and such condition is diminishing your quality of life. Due to this unbearable condition, you are able only to complete your regular duties and missing out your workout and social activities to enjoy your life.
Taking care of your spine means your neck and back can reduce the pain. So, here are some tips to improve the overall health of your spine.
Right Way To Lift Anything
Stand as close to the items as possible and use the strength of your legs and knee instead of your back or upper body to pull up the object. Keep your head down and straight your back. Don't lift heavier objects.
Right Way Of Sleeping
Sleeping on your stomach can put pressure on your spine. If you sleep on your side, it will reduce upper airway collapse and helps to prevent sleep apnea symptoms. So sleep on your side to take better rest at night.
Stretch Out
If you begin your day with some good stretches, it can be invigorating as well as promote spinal health. The flexibility keeps the normal joints functioning.
Stay Active
A long period of inactivity cause body pain. On the contrary, the routines exercises for back and neck that combine strengthening, stretching and aerobic activity helps to maintain your spine.
Stay Hydrated
Drink more and stay hydrated because it helps to maintain the soft tissue elasticity and fluidity in your body joints.
Involve these simple tips in your routine life to keep your spine healthy. In case you notice signs of an unhealthy spine, contact us at Sandalwood Physiotherapy. Our team of registered health-care specialists provide personalized treatment to body pain. Call us today to schedule a free consultation.