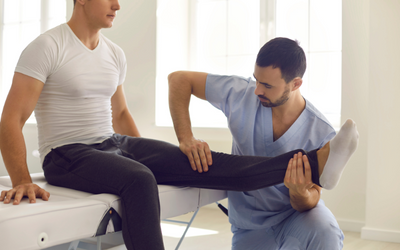 Finding the right physiotherapist can make all the difference in your recovery and overall health. Physiotherapy can help alleviate pain, improve mobility, and enhance physical function, but it's essential to find a qualified and experienced physiotherapist who can provide the right treatment and support.
If you're looking for the best physiotherapist in Brampton, here are some tips to help you find the right professional for your needs.
Ask for Recommendations: One of the best ways to find a great physiotherapist is to ask friends, family members, or your doctor for recommendations. Word of mouth is a powerful tool, and you're more likely to find a great physiotherapist if someone you trust has had a positive experience with them.
Check Credentials: When searching for a physiotherapist, it's important to make sure that they're licensed and qualified to practice in Brampton. Look for a physiotherapist who is registered with the College of Physiotherapists of Ontario, as this means that they have met the required education and training standards.
Look for Experience: The more experience a physiotherapist has, the more likely they are to have the skills and knowledge to help you achieve your goals. Look for a physiotherapist who has experience working with patients with similar conditions to yours, as this will ensure that they have the expertise to provide the best possible care.
Consider Treatment Approaches: Different physiotherapists use different approaches to treatment, so it's essential to find a physiotherapist who uses methods that you feel comfortable with. For example, some physiotherapists use manual therapy, while others prefer exercise-based treatment. Consider what works best for you and find a physiotherapist who uses similar methods.
Schedule a Consultation: Once you've found a physiotherapist who seems like a good fit, schedule a consultation to get to know them better. During this appointment, you can ask questions, discuss your goals, and get a sense of their approach to treatment. This will help you determine if they're the right physiotherapist for you.
Look for Communication and Support: Finally, it's essential to find a physiotherapist who is approachable, supportive, and responsive to your needs. Good communication is key, and you should feel comfortable talking to your physiotherapist about any concerns or questions you may have.
At Sandalwood Physio, we understand how important it is to find the right physiotherapist. Our experienced and qualified physiotherapists are dedicated to providing the best possible care and support to help you achieve your goals and improve your overall health. Contact us today to schedule a consultation and start your journey to better health.