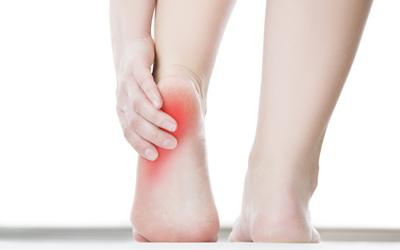 Unexpected injuries just happen even without taking a part in any activity. On the other hand, athletes, sports player and people who are regularly involved in similar activities get injured more often. All of a sudden losing balance and fall or slip also deliver injury while accidents can be another reason for getting injured.
So, anyone any-time can get injured but when it comes to its treatment, you must agree that physiotherapy is always recommended prominently. Physiotherapy is a collection of various techniques used to cure many injuries. There are some major injuries treated with physiotherapy:
Ankle Sprain: When you turn over on your ankle, it affects the ligaments of the foot and causes a sprained ankle. It also delivers tearing and bruising. In order to treat this injury, you need to use Rest, Ice, Compression, Elevation (RICE Treatment).
ACL Strain: ACL is located in the midway of knee and it is a common injury for the sportsmen. It occurs on moving in a wrong way by twisting and hyper-extending your knee. A physiotherapist mostly suggests some exercises and easy treatment to strengthen the knee muscles.
Plantar Fasciitis: The injury occurs when your flat feet getting overweight or you continuously standing on your feet. Additionally, it may result in improper footwear. To treat this injury, roll your foot over a water bottle or golf ball. This will result to stretch the fascia and heal the problem.
Quad Strain: Quad strain is a result of pushing yourself too hard or not stretched yourself. This delivers discomfort or damage use of crutches. You need to do strengthening exercises to recover the quad strains.
Lower Back Pain: The common injury can trap anyone regardless of age. Lifting with extreme strength, continuously sitting on a hard surface, improper rest and growing age are the cause of lower back pain. Physiotherapy is best known for its treatment.
Over the counter, if you are looking for a professional physiotherapist, approach Sandalwood Physiotherapy & Wellness. Our experts provide personalized care to get you back in action soon.