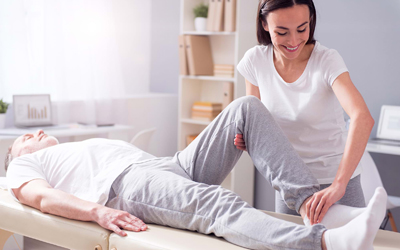 Once you are aware of how beneficial physiotherapy can be for your body, you would simply love to get it done for yourself. But the point is- the person who is getting it done for the very first time might not be aware of the things to look for before investing in a physiotherapist. In fact, it becomes a daunting task for him to choose the right physiotherapist to get the respective therapy done. But don't worry!
Considerations Before you Choose a Physiotherapist
In this guide, we are going to discuss the things to be considered before choosing a physiotherapist. All the points are prepared by experts of Sandalwood Physiotherapy who hold immense experience and deliver a wide range of physiotherapy services to treat multiple conditions.
Here you go!
Verify their qualifications
Similar to dealing with any other professional services, it is important to know the qualifications of the physiotherapist you are about to invest on. They must have a relevant degree and ensure if they are fully insured.
Ask about their experience in the industry
Next thing you need to ask is their expertise-how many years of experience do they hold in the respective medical segment. Also, ask about the practices they follow and if they are assured as per the respective state laws or not. For example, you can't expect a heart bypass surgery from a brain surgeon, rather you need to look for a specialized cardiovascular physiotherapist.
Location matters
In case you are undergoing some musculoskeletal problems, it is not advisable to travel long miles and get the therapy done. Instead, it might harm you and turn your condition worse. So, it is always preferred to look for a physiotherapist who is present in your local area where you can visit almost any time.
Treatment methods they use
Most of the p physiotherapists use common techniques including- massage and movement. However, it is not confined till here only, there are many advanced techniques used nowadays like- reflexology, acupuncture, shiatsu, and hydrotherapy. So, ask the physiotherapist if they work upon these practices or not.
Know their availability
In severe conditions, it might be possible that you'll need to visit a doctor at any time of the day. And if the physiotherapist isn't available during those hours or is busy with other patients, it might become a problem for you. So, it is important to always know their availability.
At Sandalwood Physiotherapy, we offer a wide range of physiotherapy services that are provided by expert physiotherapists who hold immense experience. You can anytime reach us and get assistance from our experts for any kind of queries. Feel free to connect!